On-Demand Webinar! Demystifying Price to Win Analysis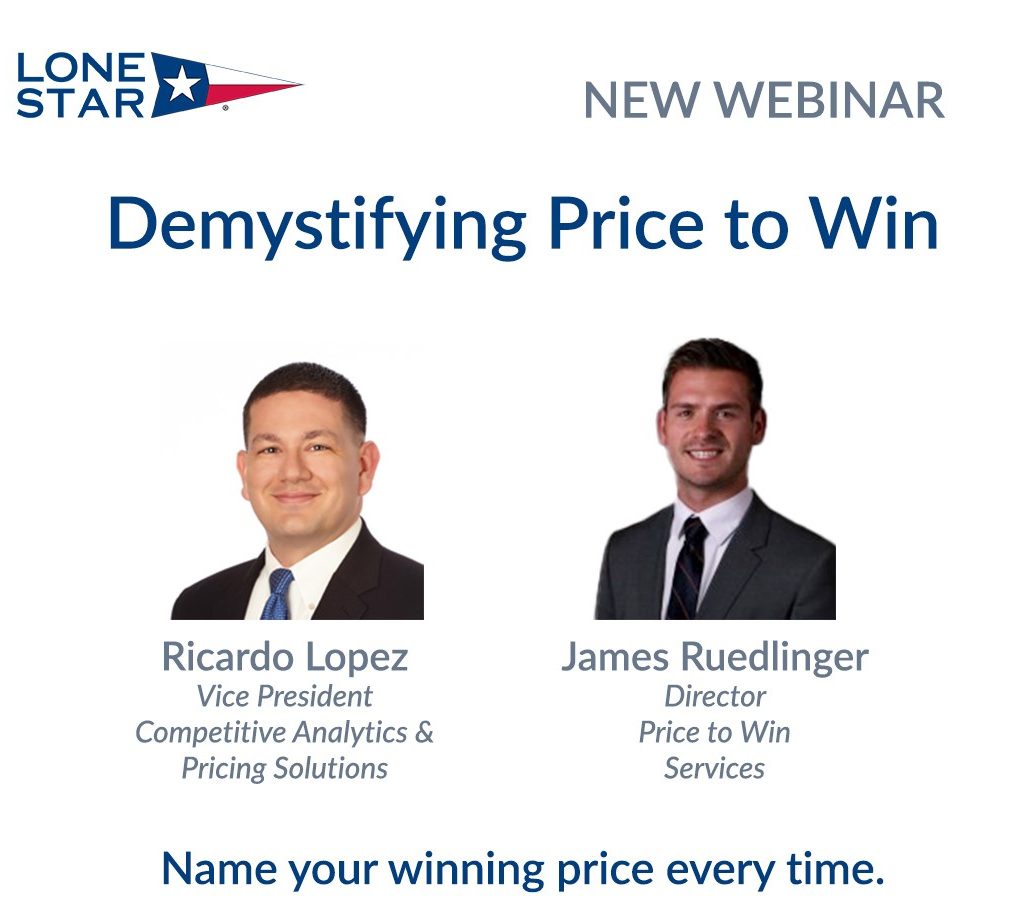 Ever wondered what something is worth to a customer? Or perhaps, what should you offer without leaving money on the table? Everyone has customers and competitors. Each customer will have different preferences, requirements, and biases. In turn, your competitors will respond with what they believe is an optimal value proposition, driven by price and non-price factors.
Price to Win Analysis Webinar
You'll hear from Price to Win experts about the best strategies to win more contracts.
 In this session, we will:
Present some real-world examples from different industries on how to tie price and non-price considerations together
Share a method to quickly identify which value propositions or win strategies will most likely result in a win
Have a candid discussion around the power of "what if" scenarios
Competitive Analytics & Pricing Solutions to Win New Business