TruPredict® is built for capture managers, analysts and practitioners like you to rapidly create and analyze the outcomes of every decision.
Quickly adapt to constant bid changes, from draft RFP to last-minute changes. Quickly analyze multiple "What if" scenarios with different evaluation criteria and strategic scoring.
Look beyond typical bid decision factors and model how a competitor will behave. Leverage built-in best practice motivators or customize them to the way you do business.
Increase productivity and accuracy by comparing potential bid factors from every angle. Build, run & model scenarios in a fraction of the time it takes with traditional tools.
Win More Contracts
TruPredict® unlocks the power to go above and beyond what your competitors are doing.
Incorporating advanced mathematical methods, theories and competitive intelligence at your finger tips.
Structured Setup.
Streamlined Calculations.
A structured competition minimizes input error. Simply import line items from Excel, setup evaluation criteria and TruPredict® handles the advanced calculations.
Multiple Quantity Set & Line item Grouping
Calculated / Custom Weighted Evaluation Factors
Incorporates Adjustments for Value Added Criteria
Strategic Motivators and Non-Cost Factors
Multiple Offerings/Strategies per Competitor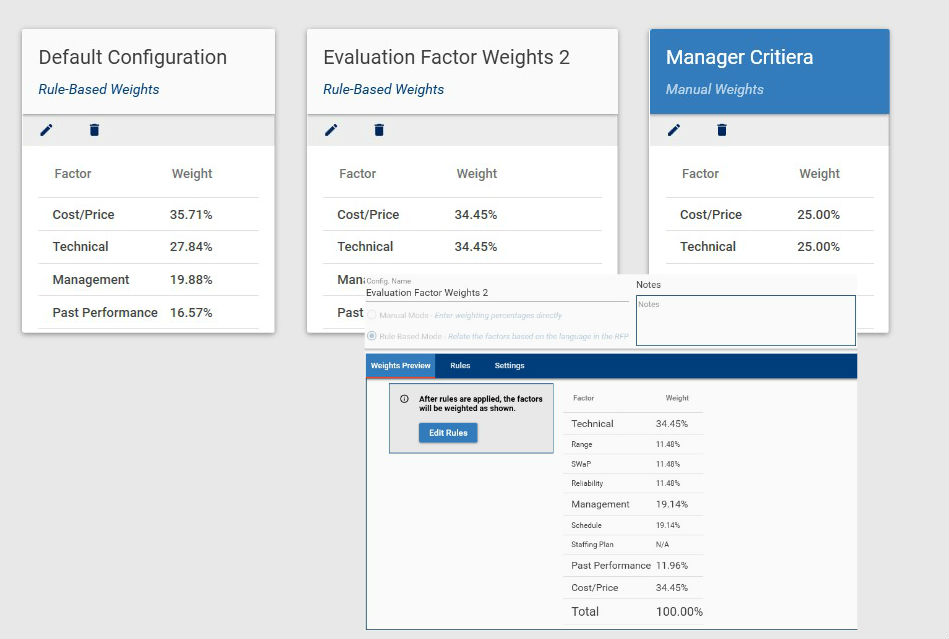 Account for bid behavior.
Best practices for winning.
Look beyond typical bid decision factors. Answer questions on key strategic motivators for each bid opportunity and predict how a competitor will behave. Powerful flexibility to leverage built-in, best practice motivators or create your own.
"Real Life" price adjustments
Expected value changes
Apply pricing levers
Detailed analysis & reporting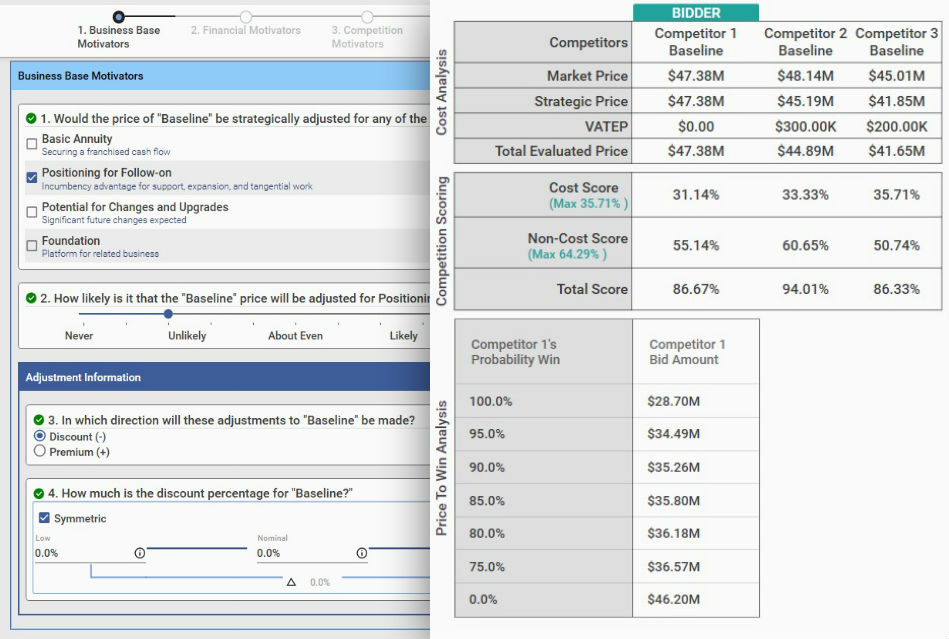 Get ready to impress
Increase your P-Win
Find the right answer