TruPredict® Essentials - The Competitive Advantage for Your Next Pursuit
Much more than just pricing software for government bids, TruPredict® Essentials empowers you to test every assumption, model every possible outcome and see the impact of your strategic decisions. Even if you have no experience, TruPredict Essentials gives you the answers you need to win more government contracts using an intuitive, guided Q&A format. And you can try it for free with zero obligation and with no credit card. It only takes about 30 seconds to sign up.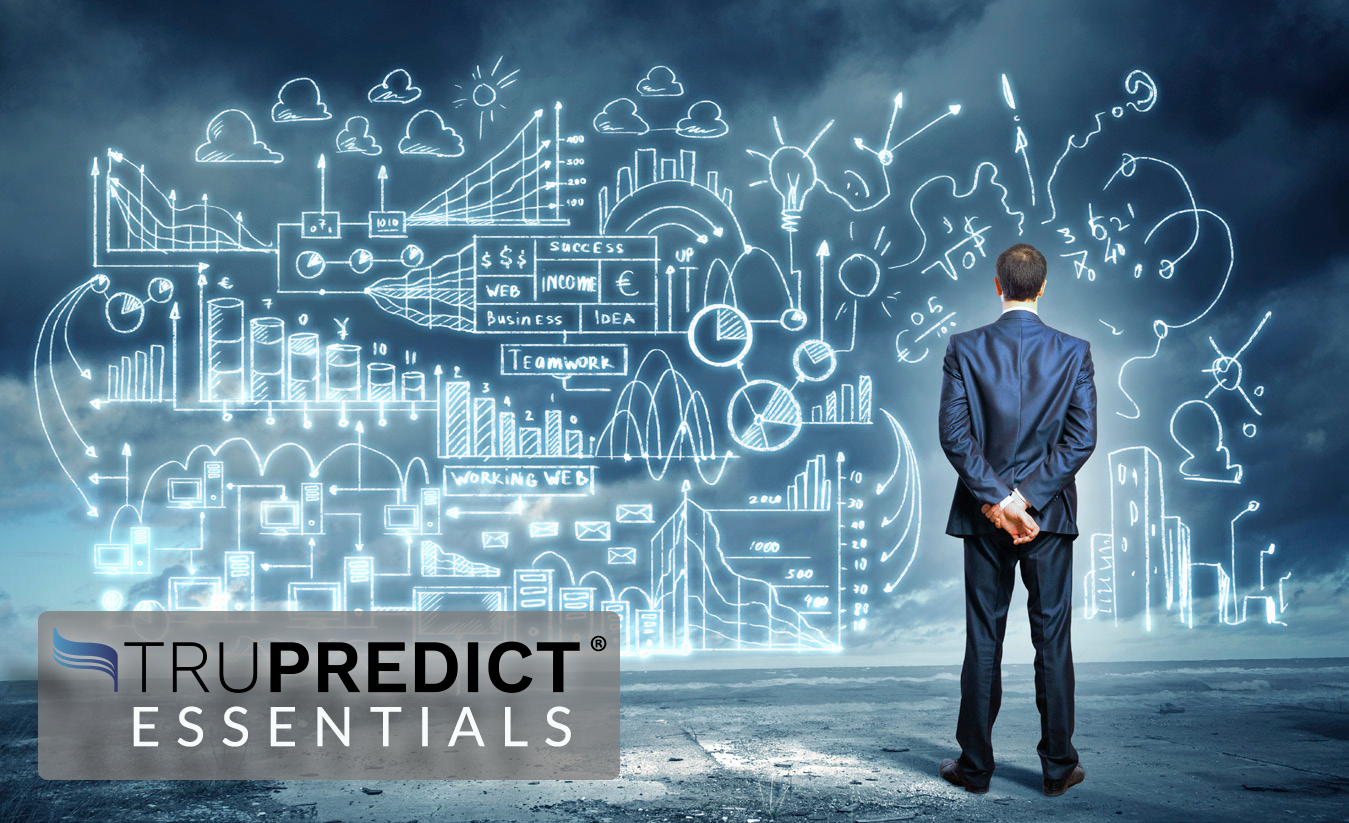 TruPredict Essentials is the only guided, self-service price to win tool available on the market
TruPredict® Essentials Case Study
How this Tech company went from 5% probability of winning a government contract to 85% probability... then won!
The Problem:
A technology company needed to identify the optimal bid price on a government contract without leaving money on the table. The capture manager needed to shape their offering to more closely match the customer's needs, taking into account uncertainty involving the competitor's solutions.
The Solution:
The customer deployed TruPredict, the only Price to Win specific software available today. TruPredict enabled the company to:
Identify key areas needed in order to improve competitive position
Quantify the value of specific buyer "careabouts" to focus on what matters to the buyer
Test different competitor solutions and pricing that could impact the competition
Identify the tradeoff point for the customer between price and non-price factors
Anthony - SVP Strategy & Business Development
The Results:
Our client won the contract! They were able to overcome their non-cost disadvantage by bidding a price that was credible to the customer and acceptable to their company's leadership. TruPredict quantified the impact of a different client bid approach. For example, their initial solution yielded <5% probability of winning (Pwin). TruPredict pricing software allowed them to identify a bid approach that yielded an 85%Pwin, while also balancing customer and company objectives. Winning this contract as a result of using TruPredict helped change the mindset for this business unit. As a result, they have leveraged this process to win four additional contracts, creating a long term business base.